At AVS Elevator, our commercial elevator inspection services have helped countless building owners keep everyone safe and sound. The law requires that commercial elevators get inspected every 6 months by licensed contractors approved by the State of Oregon.
As a state-licensed inspector, AVS Elevator provides a wide range of commercial elevator inspections for our clients. By so doing, we help our clients ensure that their lifts are in compliance with set rules and regulations, and in keeping with the tenets set forth by the law.
As part of our inspection service we will also be able to tell you if the lifts are working well and if they are safe for continued use, along with recommendations to save you down-time and money. 
Frank, Dan Jones of Oregon Building Codes Division was on site today for unannounced elevator inspection.  All OK and passed.  Thanks for continued great service!

Thank you, Frank We are all very pleased with your professionalism, customer service and knowledge.

I have had the pleasure of working with Frank Stalen and his company over the last 3 years. Frank has installed and serviced elevators in the Greater Portland area for over 25 years. Inclinator is very excited to have such a knowledgeable dealer on our team. Over the past 3 years I have found Advanced Vertical Solutions and Frank Stalen to be extremely competent and trust worthy in the industry.

Best of luck to you at AVS Elevator - you have dealt with the issues well and to me, that is the critical element in creating long term, win-win relationships.

Hi Frank, Thank you for stopping in. I will take you up on your offer to help guide me thru the permit renewal process. I looked on the e-Permitting website and notice Tualatin licenses thru WA county and does not have an e-Permit program. I didn't want to initially inquire about the process, since we haven't had any PMs and need one to pass their inspection. In perusing the sites, I haven't found a renewal application. Thank you for assisting with pointing me in the right direction, I greatly appreciate it. I have also been very impressed with your companies interest and site visits taking a more in-depth look at the elevator than others. That's very positive to me. Thanks again for coming out.

"AVS Elevator was immeasurably helpful to KNCC in the coordination and installation of a material lift for our client in Central Oregon! Frank Stalen's knowledge of code and compliance is vast, and his willingness to help us understand the mechanics behind the machines he specializes in exceeded our highest expectations. Calm and cool through the typical challenges of this line of work, Frank and Rich were assets to our team and we appreciate all that AVS Elevator's has done, not only for KNCC, but for our client.

After calling just about every Elevator Company in town about this job, you have been the only one to help us get this lift back up and running, so that is impressive in itself. The store was happy with the work done also. I personally appreciate your quick response to my phone calls & emails & keeping us updated on your site visits, estimates and work done. Communication is a vital part of what we do with managing jobs & keeping our client updated, so when we find companies that value that also it makes our job so much easier. I have been very happy with your elevator company and look forward to working with you further.

Frank, I just wanted you to know how much I appreciate the effort and time you and your team provided us in the urgent elevator repair we had. The service you provided us was well beyond any service I have ever experienced from any Elevator Company. This all beginning with the first call to your company. I see us working together more in the near future. It is great to work with an Elevator Company that not only provides excellent elevatror service but understands the customers needs. Thank you again.

Excellent Customer Service!  This will be our third year using AVS Elevator Service.  A couple of years ago we were frantically trying to locate a company to repair our wheelchair lift.  (The previous company was no longer in business.)  Thankfully we found AVS Elevator.  Both Frank and Dennis came out the same day, located the problem immediately and made the repairs. We were back in business!  Their promptness, courtesy and knowledge are also a plus.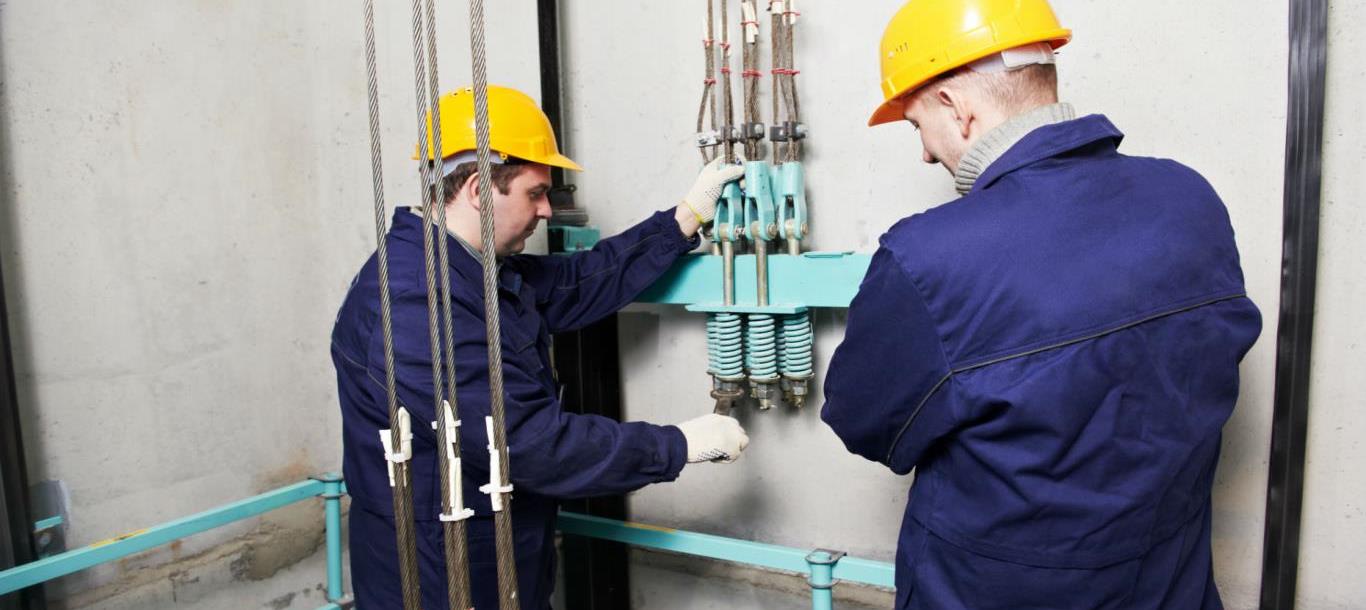 Our Service Agreements
Further, we offer open-ended service agreements for everyone who signs up for this inspection service. By so doing, we will take out the guesswork of having to schedule inspections every once in our while.
Through these agreements, clients can sign up to have us come out every once in a while – or as needed – to carry out the legally-required inspections. In fact, you will never have to call us again or even to make an appointment.
Instead, we will give you a call before we come to inspect your elevators, confirm the right time and date, and provide the commercial elevator inspection services with minimal interruptions to the building and to anyone conducting business within it.
The agreements are not set in stone. You can choose to cancel it at any point in time – even though that would be a first for AVS Elevator. In the long run, our agreements will protect you and ensure that you are always in compliance with the law.
Why Get Your Elevators Inspected?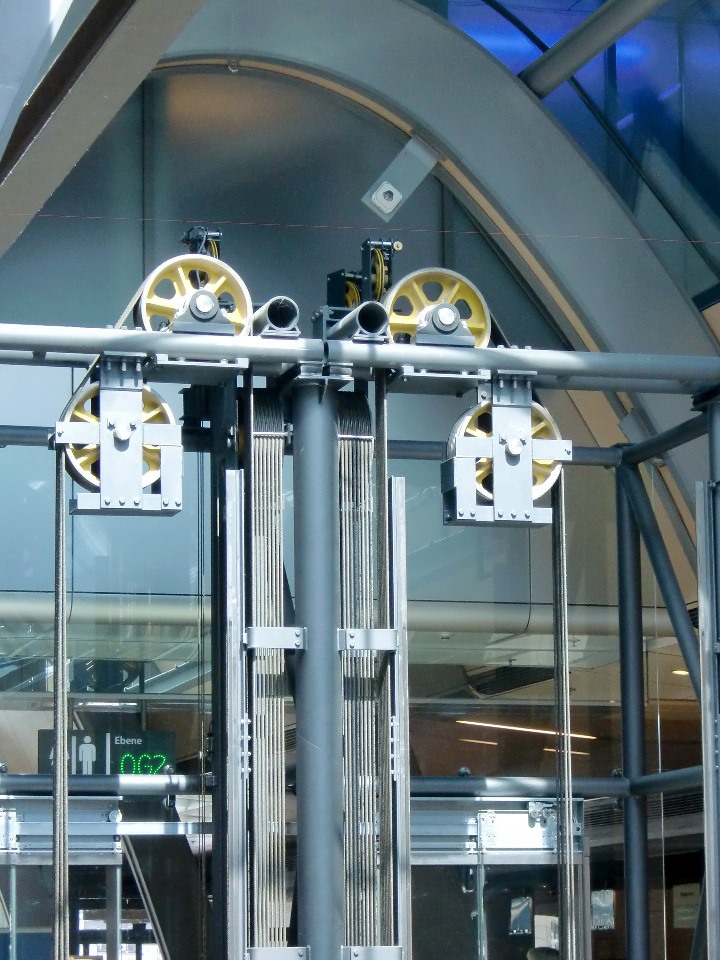 The main reason why commercial building owners rely on AVS Elevator for inspections is because they need to keep up with the codes governing the operation and running of elevators and lifts in commercial building.
Through our extensive inspections, we will ensure that your lifts are in proper working condition and that they do meet the requirements that have been laid down in law and by local codes.
However, there is more to these inspections. At AVS Elevator, we care about the safety and well-being of everyone in your building. As such, we are very thorough in our inspections because although to err is human, for us to err is to cause serious bodily harm or even death to an innocent party.
Our inspection services, therefore, are absolutely and brutally truthful – showing every flaw and problem with your commercial elevator and lift system and providing appropriate solutions and suggestions for improving the system. We also give recommendations about any and all areas that require immediate improvement and attention, as well as those that need to be upgraded.
Through these services, we use the checklist below (NOTE: this list isn't comprehensive):
Access means
Amount of headroom
Cleanliness
Control room enclosure spaces
Disconnect switch
Ducts and pipes wiring
Elevator machines numbering
Equipment guards
Fire extinguisher
Lighting
Machine room enclosure space
Machine/control room inspections
Receptacles
Stop switch
Testing and inspections panel
Ventilation
Weather exposure on the equipment
CONTACT US
You can schedule a free appointment with us to discuss our commercial elevator inspection services by calling us on 503-876-3696. An AVS Elevator technician will pick your call and walk you through this service and the costs associated with it.